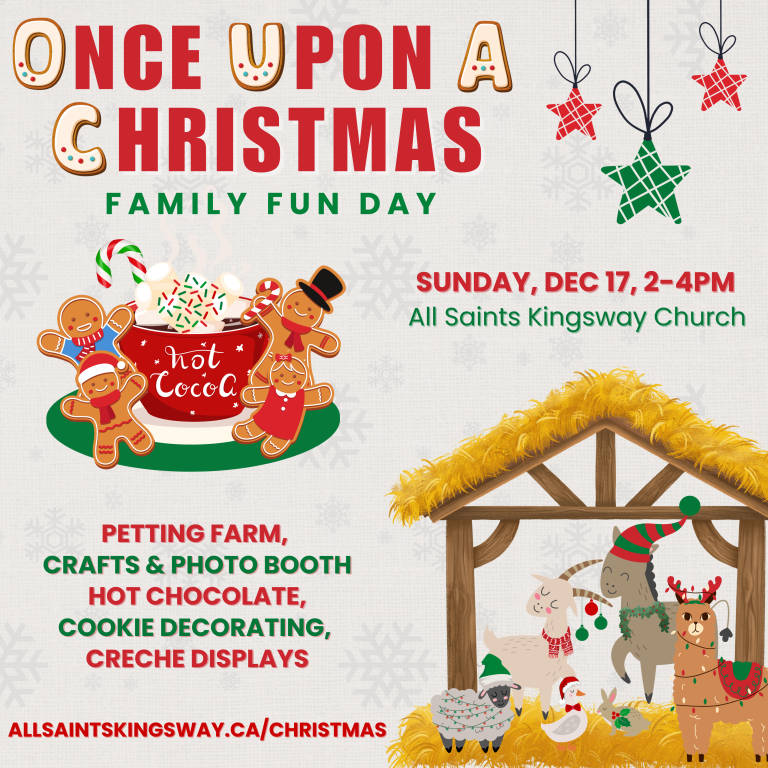 All are welcome to join the fun at our Once Upon A Christmas Family Fun Day on Sunday, December 17 from 2 to 4 pm. There will be a petting farm and hot chocolate for all to enjoy outside, so dress warmly. Inside there will be cookie decorating, crafts, a Photo Booth, and crèche displays from around the world. We hope to see you there!
We'll be collecting canned goods to support the food bank this Christmas. The following are in need: canned meat (tuna, salmon, chicken, ham), peanut and other nut butters, canned tomatoes, cans of hearty soups/stews/chili.
You're also welcome to join these Advent & Christmas services. All are welcome. You don't have to be Anglican or even Christian. No church experience required.
You may be wondering, what is Advent? It's the 4 weeks leading up to Christmas. Advent means arrival and is the time when we prepare ourselves for God's arrival here on earth in the birth of Jesus at Christmas.