Lent is a time to draw close to God through prayer, repentance, fasting, reading scripture, and giving alms. These spiritual disciplines are important throughout the whole of our lives and especially during Lent as we prepare to remember our Lord's journey to the cross and celebrate His joyful resurrection at Easter. Below are resources for all ages to help you observe a holy Lent.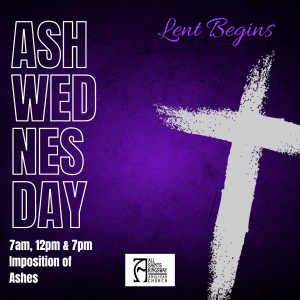 Ash Wednesday is the beginning of Lent. You're invited to join us on this solemn day as we pray together in repentance and to have ashes marked in the shape of a cross on our foreheads as the words, "Remember you are dust and to dust you shall return" are said. By participating we join with our sisters and brothers around the world in the church catholic and in the historic and apostolic tradition of the church. 
Services at 7am and 12pm will be short and include the imposition of ashes. The 7pm service will include scripture readings, music, a brief homily, the imposition of ashes, and Holy Communion.
Walking to the Cross is a 40 day devotional designed for the Christian season of Lent. It invites us to make walking, reflecting and prayer part of our daily Lenten practice. Just as Jesus traveled the long journey to the cross, walking can be an act of spiritual and physical devotion.

If you walk regularly, or would like to begin incorporating regular walking into your weekly routine or would like to read and reflect on the daily passages in a way that works best for you please join – all are welcomed.

You can sign up by clicking here. Everyone who signs up will receive by email, a daily passage of scripture with a thought and a prayer.

If you would like more information please contact Deacon Jennifer at deacon@allsaintskingsway.ca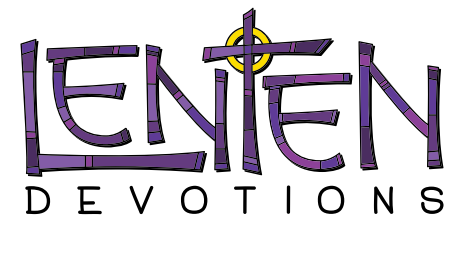 Tuesdays @ ASK will resume in Lent on February 28 with a soup dinner (
MEAL SIGN UP SHEET HERE
) from 6-6:45pm followed by a time to pray together and then we'll begin our study for Lent called "The Way of Love" from 7-8pm.
The Way of Love draws on the ancient practice of setting aside Lent as a period of study and preparation for living as a Christian disciple (known as the catechumenate). Each session encourages participants to reflect on salvation history; walk toward the empty tomb; and embrace the transforming reality of love, life, and liberation in Jesus. As we stand with the three women at the empty tomb, we hear his call to go and live that transformed reality.
Session One / TURN – Tue, Feb 28
Session Two / PRAY -Sat,  Mar 4
Session Three / LEARN – Sat, Mar 4
Session Four / BLESS – Tue, Mar 7
Session Five / REST – Tue, Mar 14
Session Six / WORSHIP – Tue, Mar 21
Session Seven / GO – Tue, Mar 28
All are welcome to join! No previous Bible study experience needed.

Programs for Children and Youth are also available.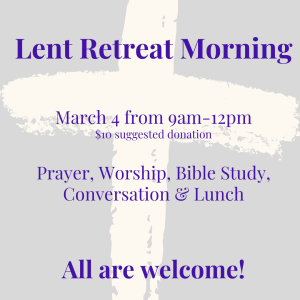 All are welcome on Saturday, March 4 to join us for a Lent Retreat Morning from 9am-12pm. We'll spend time praying, worshipping, studying scripture and having conversation together. We'll also have lunch together. There is a $10 suggested donation for the meal. You can register by clicking here.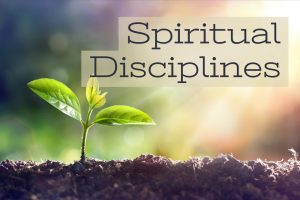 Committing yourself to a spiritual discipline during the season of Lent is a great way to intentionally draw closer to God.
Prayer – 
Download "The Daily Prayer" app from the Church of England. It has an audio option for Morning and Evening Prayer and also the option for you to pray it yourself.
Pray as You Go is a website and app that you can use daily. It provides a daily recording and instructed meditation
Fasting –
Bible Reading –
Using "The Daily Prayer" app (see above) and the "Pray as You Go" app or website (see above) both include daily scripture readings.
Try YouVersion's Bible app which includes hundreds of devotionals you can choose from.
Giving –
Consider giving in addition to your normal offerings during Lent. Below are all charities that All Saints supports throughout the year and other special times for certain appeals.
PWRDF – The Primate's World Relief & Development Fund Support for Turkey and Syria – Donations can be made to support PWRDF's response online, or over the phone by calling 416-822-9083 (or leave a message toll-free at 1-866-308-7973 and we will return your call.) You can also donate by mail. Send your cheque to PWRDF, 80 Hayden Street, 3rd Floor, Toronto, ON, Canada, M4Y 3G2. Please indicate Syrian Earthquake in the memo field.
You can also give a special offering to support the work and ministries at All Saints.